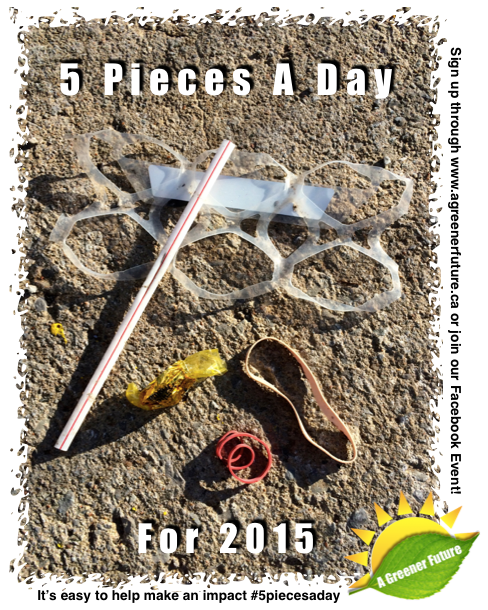 The Greener Team has a New Years Resolution! We're each going to be picking up 5 pieces of litter a day for the year of 2015! Imagine the impact we'll make, that's over 1,800 pieces each through such a small effort.

We challenge you to join us! Pick up five pieces for one day or all 365 of 2015 to show you care about having a safe, clean future on our planet. You can print off a data sheet here and submit all your data here. Your items will be added to our grand total collection! Make sure you take pictures and post them here, on Twitter, or Instagram #5piecesaday

Join our challenge today through our Facebook event and help make 2015 a little greener!