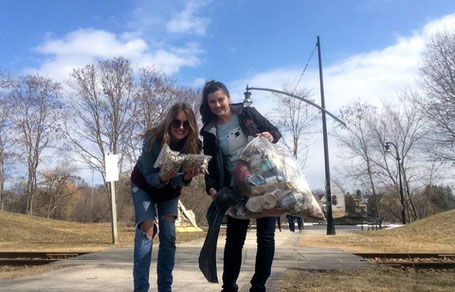 Jess and I went on an Easter hunt for litter today! We picked up 265 pieces of litter and just over 1600 cigarette butts!!
The weird items of the day: smashed glasses lens, smashed guitar, and pieces of a smashed car. 
Millenium Park in Peterborough is a little bit cleaner! Happy Easter!