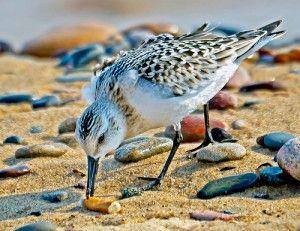 During the past year of litter cleanups A Greener Future has found that cigarette butts, along with packaging, and lighters are the greatest proportion of litter found across Canada. This has many negative implications, including health concerns for wildlife, domestic animals, and humans. Wildlife such as fish, birds, raccoons, squirrels or stray cats may eat cigarette butt litter, mistaking it for food. Some small children and domestic pets may even ingest cigarette butts if they come in contact with them. This is because cigarette litter is easily found everywhere; in parks, parking lots, along sidewalks, and even in the middle of the woods. They end up in our waterways and eventually our drinking water.
There are many health implications to ingesting cigarette butts. A study conducted by a group of researchers from San Diego State University* on tobacco and cigarette butt consumption in humans and wildlife found there to be a high risk of exposure to toxic chemicals such as heavy metals and pesticide residues. These toxins can cause a variety of different ailments. Some are minor, like vomiting or lack of coordination, while others can be serious and long term, for example cancer or respiratory failure. 
These health risks can be easily alleviated with proper disposal of cigarette litter along with community awareness on the health risks of cigarette butt litter. A Greener Future is committed to educating community members on the effects of butt litter and working with local citizens to encourage butt cleanups. One of our most successful events of 2015 was our first Butt Blitz where we held butt cleanups in communities across Canada. Together we picked up over 87,000 butts in a single day! Did you know that TerraCycle Canada recycles cigarette butts? We send our butts in regularly after collection!
We are currently planning the second annual Butt Blitz event for May 7th, 2016. Watch for upcoming news on how you or your community can participate. 
* Novotny, T.E., Hardin, S.N., Hovda, L.R., Novotny, D.J., McLean, M.K., and Khan, S. 2011. Tobacco and cigarette butt consumptions in humans and animals. Tobacco Control: 20.