Hamilton
Definitely the nicest day yet! No wind!! We started out at 50 Point Conservation Area where we picked up a million pieces of plastic...well not a million but 2,790 pieces is close enough. There were a lot of straws and plastic bottle caps and hundreds of pieces of unidentifiable plastic. After two hours of digging there was still lots left but we had to move on to the next cleanup. We headed over to Confederation Park and cleaned along the shoreline all the way over to Skyway Park. Here we found 567 pieces. The midges were horrendous. Overall a great day with a total of 3,357 pieces of litter collected.
Stats
Total Pieces Collected:  1512
293 cigarette butts
242 food wrappers
577 plastic bottle caps
715 straws
1160 plastic pieces
172 foam pieces
Weird Things Found:
plastic grenade, tiny brush, tennis ball, a puzzle piece, and a piece of lego.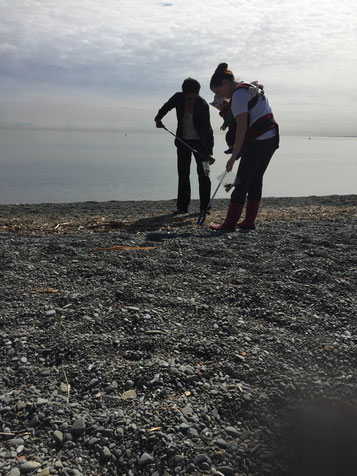 Locations
50 Point Conservation Area
Confederation Park
Skyway Park
Find out where we'll be next by clicking HERE!
Look At What We Found: