Burlington
We picked up so much litter today! 2,724 pieces! Beachway Park and Burlington Beach had a lot of tiny pieces of plastic in the sand but were fairly well maintained. We had a great group of volunteers so the cleanup went very quickly! We managed to collect 1,173 pieces. In the afternoon we moved on to Spencer Smith Park and focused on a small rocky area that was loaded with plastic pieces. We picked up 1,551 pieces within 1.5 hours. We also found two syringes.
Stats
Total Pieces Collected:  2,724
444 cigarette butts
108 plastic bottle caps
70 straws
1538 plastic pieces
376 foam pieces
Weird Things Found:
Two combs, "7" candle, googley eye, toy soldier, firework, plastic spider, Ray Ban sunglasses, & a medical mask.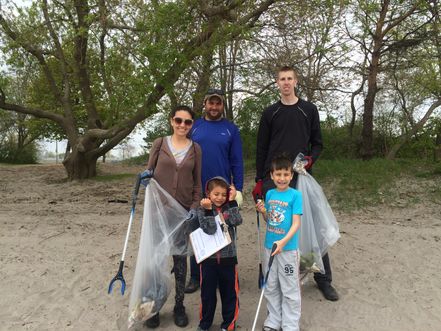 Locations
Beachway Park
Burlington Beach
Spencer Smith Park
Find out where we'll be next by clicking HERE!
Look At What We Found: