Kingston Kicks Butt
We did it! We finally made it to the end! And we went out with a bang, the Kingston events were awesome! It may have been the middle of a heat wave but it was nice and breezy lakeside. We had a ton of volunteers join us so it made it really easy to pick up a lot of litter.
We found lots of weird things, a lot of the usual stuff, and more cigarette butts than ever. Only one syringe turned up and it was found in Breakwater Park. So many passersby stopped to thank the participants for their hard work, and some mentioned that they had seen us on the Kingston news. Doing a litter cleanup is a rewarding experience all around. You get to be outside, you get some exercise, you might meet some new people, and you're making a positive impact on the environment! I'm not sure why people don't get out and do this more often!
It's bittersweet coming to the end of our journey. We had so much fun doing this project, but it has also been a lot of work. We've been to a lot of places, met a lot of people, and picked up a lot of litter. We are so proud that this project was successful and we hope to do it again next year! Watch for our final report in the next week or so! 
Stats
Total Pieces Collected: 10,285 pieces 
6,144 cigarette butts
549 food wrappers
103 straws
912 plastic pieces
528 foam pieces
Weird Things Found:
fortune cookie, flip flop, underwear, plastic crown, fake nail, 2 combs, lego, fishing rod, crayons, roll of tape, fancy shoe, glow stick, razor, glasses, pacifier, nail polish, mens bondage underwear, broom, bike lock, candle, raft, ceramic plates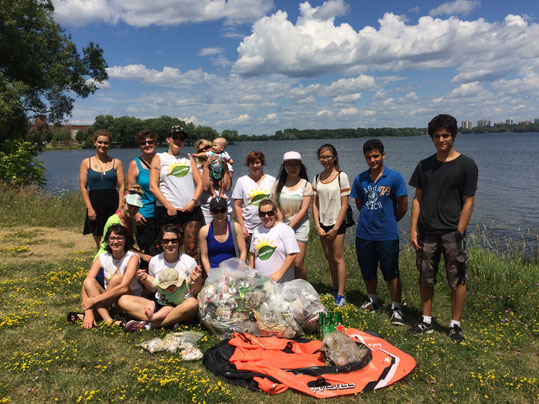 Locations
Lake Ontario Park
Breakwater Park
MacDonald Park
Douglas Fluhrer Park
We made the news! 
Thank you CKWS!
Look At What We Found: