The Unspoken Side of Paradise
Written By: Tanya Krejberg, Board Member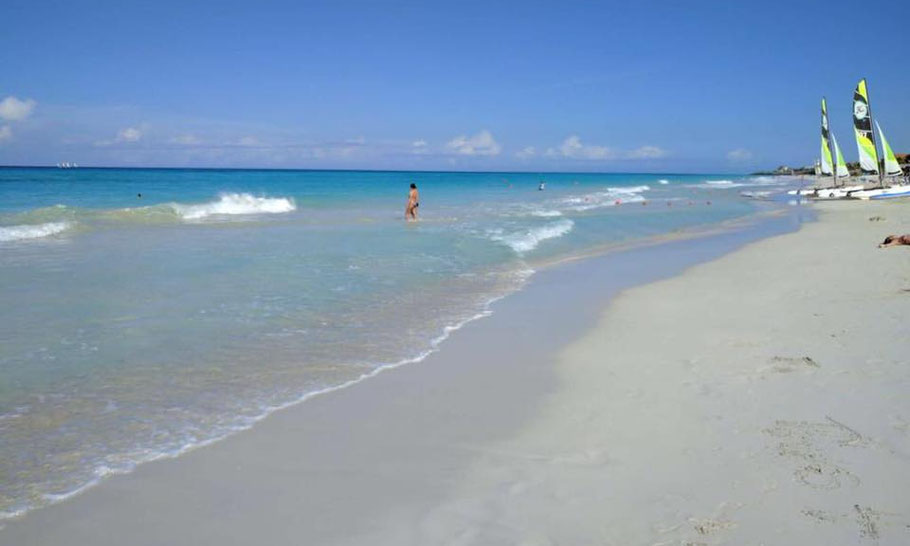 Like many people, I don't exactly work my dream job, so when I got a few days off I jumped at the chance to get away, Cuba here I come! I was excited to hit the beach. Snorkelling, scuba diving, and just relaxing; but I decided I also wanted to do some good while I was there and do a few litter cleanups. When I mentioned this to people before my trip many said I'd have a hard time finding litter; Cuba is so clean! I guess if you're in relaxation mode, and you have your vacation blinders on, you don't really notice it. But sure enough, Cuba is like most places, and there is litter! The beaches had a ton of plastic cups, straws and other odds and ends, and the road sides, especially in the small towns had heaps of litter. I could have spent my whole trip picking up litter (I did have to take in the beach a bit while I was there), and there still would have been countless wrappers, cans, bags...and the list goes on.
On my second day, I took a bus to the mall and decided to walk back to my resort along the expressway, which ran right along the ocean. I picked up litter as I walked, getting strange looks from locals and lots of honks from passing vehicles, which I kindly responded to with a wave...well until my hands were full of litter. During my adventure that day I found a dried-out starfish, an exoskeleton of a crab, and twenty or so water bottles ironically next to the ocean. I filled two bags with litter, and picked up an already full bag of garbage and rotting food, which I attempted to walk downwind from as I carried it back to the resort. The difficult part was bringing my bags of litter back to the resort and trying to find a big enough bin to put it in. The resort staff in particular looked at me as though I had two heads, and then pointed to the back of the hotel towards the larger bins. I'm sure the blue latex gloves I was wearing didn't help.
I did my second cleanup the next evening along the beach beside my resort. I'll admit, at first glance it looks pretty clean, but if you're actually looking for it you'll see all the cups, straws and cigarette butts. Even with the setting sun I was able to fill a garbage bag several times, dumping it in the garbage bins that are conveniently located along the beach, and then setting out to find more until it was too dark to see. I did run in to a young local that was collecting garbage along the beach. He smiled, said hello, gave me a strange glance, and carried on his way. 
I met some wonderful fellow Canadians at my resort that I spent most of my evenings with. They got a kick out of my litter clean up endeavours. I was rubbing off on them at the end, and while relaxing on the beach they were collecting cigarette butts and cups that weren't even theirs. I spent my last morning enjoying the sunrise with my new friends and collecting my last few bags of litter on the beach. 
Some may consider picking up litter on vacation as the last thing that they want to do. But while I was in Cuba I felt that I could relax, enjoy the ocean, and also do my part while I'm was there enjoying the beauty that Cuba has to offer. I personally find collecting litter to be very rewarding and therapeutic, but there are other things you can do while on vacation too. Bring a reusable cup, don't use plastic straws, and make sure you put your litter where it's supposed to go. Every little bit helps; we just need to work towards being more mindful if we want to have these beautiful destinations to enjoy for years to come. 
---
Tanya is a new member of A Greener Future's Board of Directors. She is an enthusiastic, natural resource management graduate from Fleming College with a passion for wildlife and conservation. She has been involved with A Greener Future over the past year as a site coordinator, helping out with the Toronto and Kingston Love your Lake events. Tanya has volunteered as a wildlife care attendant at the Toronto Wildlife Centre and as an educator at the Toronto Zoo. She currently works as an Environmental Health Inspector for the City of Toronto.
---